MISSION
Mobility organisation analysis Planning and risk analysis
CLIENT
STIF – DPI Tram Sud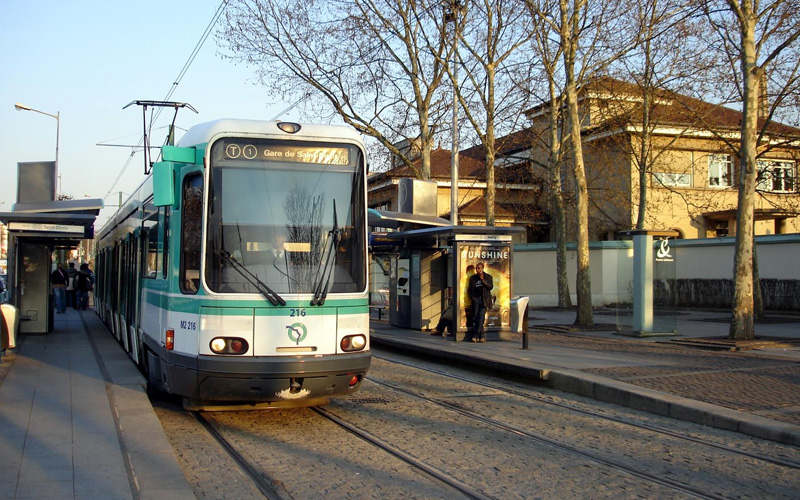 presentation
Tram Line L1 has already been extended several times since it first came into service in 1994. This mission covers the latest extension, following the Phase 2 west extension of T1.
The project, which is currently in the preliminary study phase, stretches from Pont de Bezons in Colombes, through Nanterre to Rueil- Malmaison.
Challenges
With a view to securing the execution of this phase of the project, the STIF has assigned a Mobility Organisation mission to Transamo for project management and risk analysis. The purpose of this analysis and project tool definition mission is:
to fine-tune the project organisation: distribution of commissioning processes, organisation of the project management contracts, etc.,
to oversee the regulatory procedures, including the L300-2 consultation, requisition of land, environmental studies, public enquiry, safety aspects, etc.,
to establish the interfaces with related projects, including: Eole, Line 15, EPADESA, the Nanterre exchange hub, the collective transport system on self-owned land to La Défense, etc.,
to draw up the master and detailed schedules forming the basis for the coordination of the co-commissioning processes and partners,
to anticipate future risks and propose action plans.
Deliverables
Definition of the strategy of the organisation of the commissioning of the operation,
Execution scenarios (single or separate project managers, organisation of the public enquiries and other procedures, etc.),
Establishment of the master and detailed schedules,
Analysis of the applicable administrative procedures,
Project risk analysis,
Analysis of the interfacing projects.
Execution
An analysis mission as part of the finalisation of the preliminary studies and the decision-making process pertaining to the project strategy,
Mission executed in collaboration with the various STIF departments involved in the project: DPI, AJMP, Consultation, etc.
Numerous exchanges with the partners: the Hauts-de-Seine department, EPADESA, SEMNA, SNCF.