Mastering challenges and supplying know-how

The client can rely on the tools and expertise of our teams for effective project steering to meet the required standards of performance on time and on budget, taking into account risks and contingencies of all kinds.
There is no such thing as a ready-made solution! Our consultants adapt their methods to the project to support clients and define the project framework.
First, they scope the project by setting realistic targets and defining the conditions of execution, the implementation strategy and the means required.
Then, they put the teams into action and federate the partners.
Finally, they manage the operation,

making frequent progress reports to the client on all aspects of the project (technical, regulatory, financial, etc.);
identifying and characterising any risks in order to build preventive or corrective action plans;
and helping the client to make the right strategic decisions at the right time.
Continuous information loop
With 20 years of missions representing owners, Transamo has an insider's experience of project management. Our consultants implement the action plans they propose and so have gained a perfect understanding of realistic and pragmatic solutions.
A varied range of missions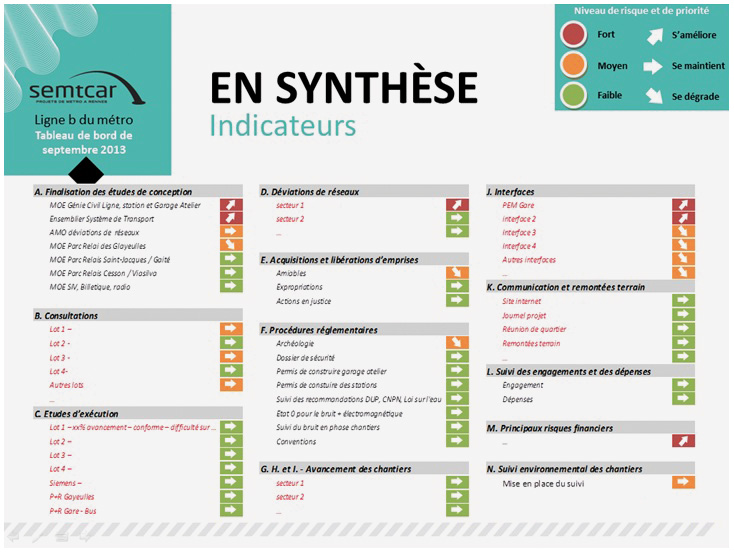 Project preparations: organisation of the teams, procurement strategy, master schedule, project management plan, budget, programme, kick-off seminars
Structuring and control of project governance: dashboards, reporting, technical and steering committees
Monitoring of regulatory procedures: identification, planning, control
Definition of the communications strategy and tools
Specific provisions within the project: budget controls, sustainable development management, risk management, quality management.