THE MISSION
Support for the technical management of the project
CLIENT
IDFM (Ile de France Mobilité) – (STIF)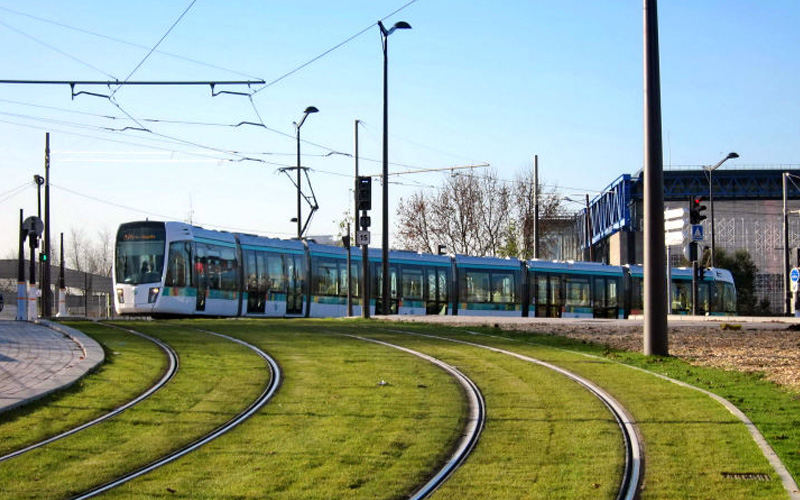 presentation
The project  involves extending tram lines T3 to the west of Paris from the Porte d'Asnières. It will be connected to the Porte Maillot, one of the conurbation's major hubs, and will contribute to its transformation. Discussions are also under way regarding the extension of the Palais des Congrès and the reconfiguration of the ring-road.
The western extension of Line T3 will reinforce the primary network, with connections with RER Line C, with the extension of RER Line E in the west (EOLE) and with two or three metro lines, depending on the chosen terminus (Porte Maillot or Porte Dauphine).
The STIF has appointed a mobility organisation to plan and manage the project and to oversee the achievement of the project's general objectives through the close coordination of the studies of the urban transport system operated by the STIF, and of its interfaces with the urban integration studies of the City of Paris, in its capacity as the coordinating commissioning authority of the project.
Goal of the mission
To produce the analysis and framework tools for project management
Analysis of the applicable administrative procedures and the conventions to be concluded
Risk analysis
General and detailed planning, monitoring and reporting
Coordinate the production of the material necessary for the preliminary consultation, the preliminary studies, the master plan and the public enquiry
Anticipate the organisation of the subsequent phases (data collection, designation of the commissioning authority, production of the tender enquiry documents, etc.)
Output
Inventory and risk analysis
Document defining the organisation of the mission
Risk analysis memo and proposals for risk management
Report on the inventory and listing of the applicable administrative procedures
Project management plan
General schedule and master schedule
Master schedule for the entire project, up to start-up
Detailed schedule
Organisation and coordination of the commissioning processes
Dashboard and reporting of the operation
Provisional timetable of meetings
Support for the validation and analysis of the coherence of the administrative formalities
Verification of the regulatory and technical aspects
Production of the specifications of related missions
Geotechnical surveys, parking studies, etc.