THE STUDY
Study of the improvement of the performance of the CITURA urban buses
COMMISSIONING AUTHORITY
CITURA
TOOLS
Access/Excel
Illustrator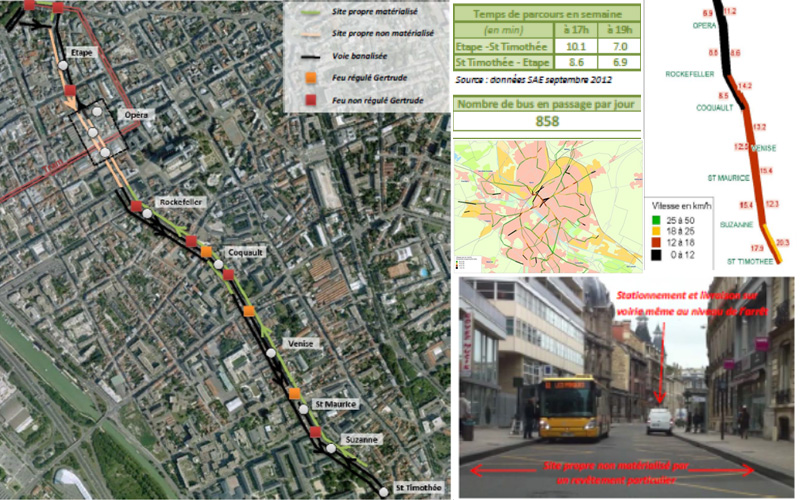 Presentation
Technical assistance for CITURA, the operator of the urban network in Reims, including improvements in regularity and service speed of its buses, especially in the town centre.
Goal of the mission
Identifying black spots,
Prioritizing the zones,
Proposing developments,
Estimating time-savings.
Challenges of the contract
Improving bus network profitability and appeal.
Deliverables
Analysis of the SAE data,
Mapping of speeds and regularity,
Development scenarios,
Estimated time-savings by line by section,
Costing.
Results
Production of theme-based fact sheets by sector of intervention.