THE MISSION
Assistance with the arrangement and execution of a project to renovate a multi-mode exchange hub at La Rochelle station
CLIENT
Communauté d'Agglomération de La Rochelle (CDA)
EXECUTION
TRANSAMO (Mandataire)
COREDIA (Subcontractor)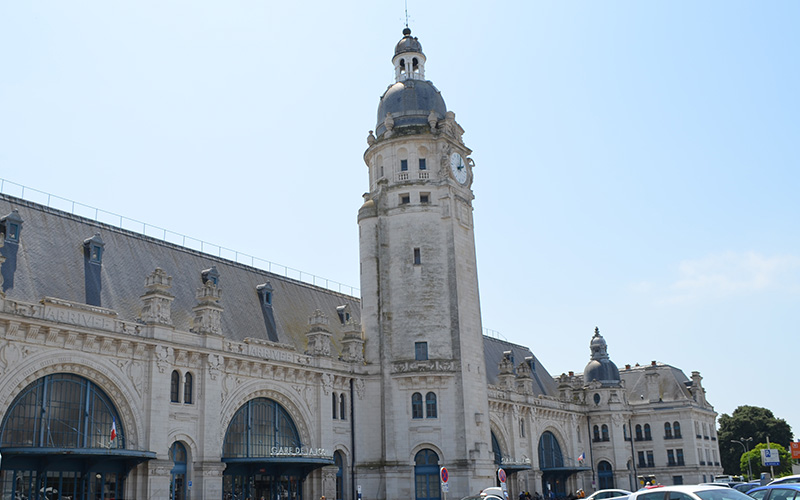 presentation
The project for an exchange hub in La Rochelle will see the creation of a new gateway to the town that is at the heart of a major operation to renovate the district around the station, in parallel with moves to ease traffic congestion in the town centre and to reduce the importance of the motor car.
The project, estimated at €23 M, will consist of:
creating a landscaped concourse for pedestrians and other gentle modes of transport,
improving access to the station from the south for passenger cars, with the creation of a car park and a footbridge over the tracks providing access to all the modes available in the exchange hub,
relocating the bus station to the south of the station and reconfiguring the town bus network.
Goal of the mission
To define the operational conditions favourable to the partnership-based initiative between the State, the Poitou-Charentes regional authority, the Charentes-Maritime departmental council, the district council, La Rochelle town council, SNCF Réseau and the SNCF Mobilities.
Help the district council to set up and manage the coordination and governance system, as part of the global supervision of the multi-mode exchange hub project.
Help the district council to supervise the operations for which it is the commissioning authority, by closely tracking the state of progress of all the necessary studies / administrative procedures / consultations.
Provide technical expertise in the following key phases :
in-depth analysis of the multi-mode exchange hub project,
organisation of the competitive tender process for the project manager,
monitoring of the design studies, of the footbridge in particular,
monitoring of the works on the multi-mode exchange hub.
Overseeing the L300-2 consultation phase and the operational studies phase to guarantee the regulatory compliance of the administrative applications and the processes.
Deliverables
Assistance with supervision and global coordination of the project and assistance with the execution of the operation, for which district council is the commissioning authority:
Planning
Supervision and coordination
Risk assessment
Expert advice
Administrative and financial assistance