THE STUDY
Simulation of a shared service delivered by driverless vehicles
COMMISSIONING AUTHORITY
Transdev
TOOLS
Java
MapInfo
Access
MATSim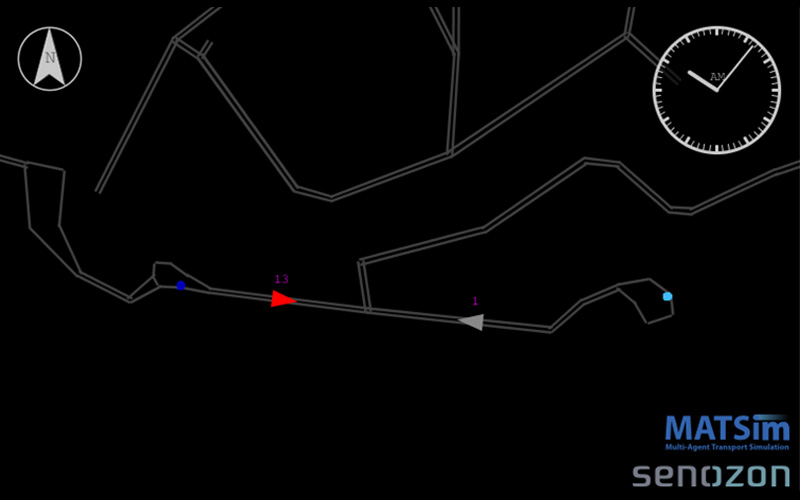 Presentation and challenges of the mission
Transdev, a dynamic player in new forms of mobility, wanted a simulation tool to precisely study the workings and the impact of a service delivered by driverless vehicles in a given sector.
Deliverables
Transamo developed a multi-agent simulation tool based on the MATSim software. The software, developed in a Java environment, can be used to precisely model mobility behaviours in individual and collective means of transport.
Transamo will also supply a user guide and explanatory notes. Training will also be organised in the use of the simulation tool.
Methodology
Transamo opted for the Agile method (the scrum approach), based on iterative development cycles. This method can be applied to the design of a tool in keeping with the exploratory nature of the project.
The simulation tool includes the operating modes of the following collective means of transport:
conventional operations (fixed times and routes),
virtual transport on demand lines (fixed routes, times on demand),
private taxis (one-to-one in response to one request at a time),
shared taxis (several requests at the same time).
This tool can be used to test various dispatchers (interface for the allocation of demands to the available vehicles) according to their operational performance, the characteristics of the service and the suitability of the zone of deployment.