THE STUDY
Opportunity and feasibility study of an exchange hub and a collective transport system on a self-owned site
COMMISSIONING AUTHORITY
Syndicat intercommunal des Transports de l'Agglomération du Calaisis (SITAC)
EXECUTION
Transamo (agent)
JAM (co-contractor)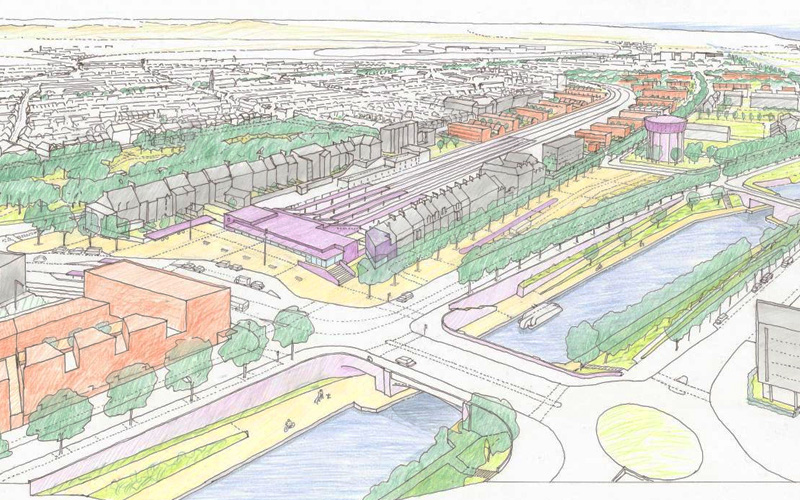 Presentation
Examination of:
The timeliness and feasibility of transferring the bus station to the Calais-Ville mainline station and the creation of an exchange hub for all modes of transport,
The timeliness and feasibility of a BRT-type collective transport system on a self-owned site,
Management of the partnership for technical discussions on the project,
Support for the L300-2 public consultation,
Support for the appointment of the project manager.
The mission covered the study of the timeliness and the benefits of these two projects, in relation to other ongoing projects in Calais. It included the consideration of the development of shared scenarios that allowed for the launch of a first phase to make plans for the multi-mode exchange hub, the route of the collective transport system on a self-owned site and the restructuring of the transport network.
Key expertise
Management of projects in complex urban environments: planning, interface management, risk management, etc.,
Skills in urban planning and transport,
Urban integration, restructuring of networks and the configuration of exchanges,
Balance of the investment and operating costs.
Deliverables
Coordination of the partnerships for the co-construction with the corresponding players: SITAC, Cap Calaisis conurbation, Calais town council, Regional council, Departmental council, SNCF, RFF, etc.
Management of technical, spatial and planning interfaces of the operations: alignment with the other major projects in the conurbation (Calais Port 2015, rail highway, conference centre, European theme park, golf course, etc.) till 2020.
Design of the exchange hub in the preliminary studies:
Transfer of the existing hub to Calais-Ville station (more than 1 million passengers per year) and creation of a multi-mode exchange hub,
The consortium is tasked with improving the functionality of a facility that is not currently well understood, while guaranteeing the optimal operations of the different modes,
Study of the urban development of the Le Théâtre urban hub, with fewer lines.
Design of collective transport system on a self-owned site in the preliminary studies:
Global analysis of travel and networks,
Technical feasibility and proposal of developments,
Study of network restructuring
Support for the consultation:
Definition of the ways and means of consultation,
Definition of the documents and position,
Review of the consultation.
Appointment of the project manager:
Draft of the tender documents,
Analysis of the bids.