THE STUDY
Restructure the Rabat bus network.
Define an all-mode travel model for within Rabat, Salé and Témara
PROJECT OWNER
Ministry of the Interior, Morocco
LEAD CONTRACTOR
Transitec
INPUT DATA
Public transport service offer data
Various surveys and censuses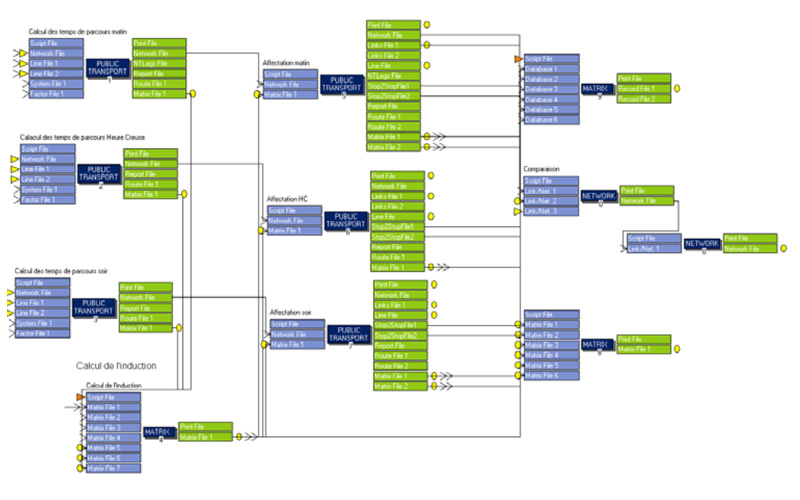 Presentation
As part of a restructuring study of the bus network in the cities of Rabat, Salé and Témara, carried out by Transitec, Transamo has defined a model for the journeys of the inhabitants of the three cities.
Services
Transamo provided three separate services:
Management of OD surveys and all-mode censuses (subcontractor: BJ Consult)
Data analysis and model calibration
Summary and presentation of the results.
Methodology
The methodology applied by Transamo may be described as follows:
Definition of the locations and formats of the surveys required, jointly with the subcontractor and Transitec
Entry and processing of supply and demand data for all modes (Access, Mapinfo and Excel) to calibrate the model
Installation of the simulation model (CUBE software).
Comments
The cross-referencing of standard data from various sources and the close cooperation between members of the group resulted in a reliable model.