THE STUDY
Update of the SMTC's multi-mode model
COMMISSIONING AUTHORITY
Tisséo – SMTC
TOOLS
Access
Excel
Mapinfo
INPUT DATA
Household survey – Trips in 2003 and 2013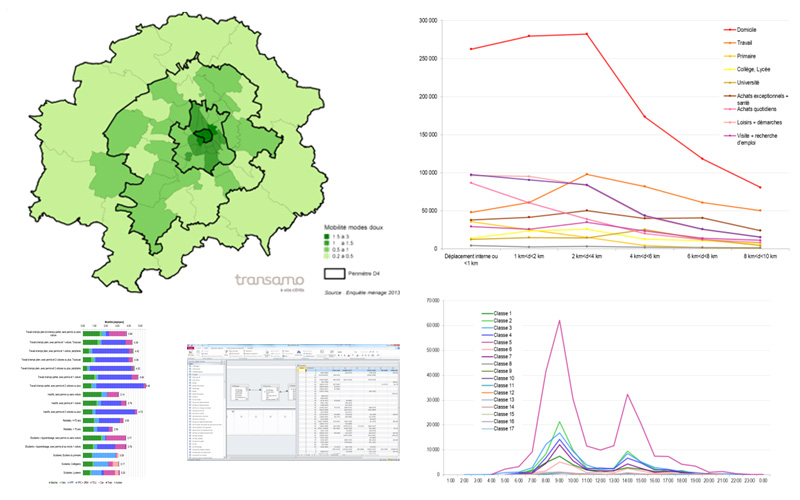 Presentation
Co-contracting with Citec on the update of the multi-modal model used by the Syndicat Mixte des Transports en Commun Toulousains, Transamo analysed the household surveys of trips made in 2003 and 2013.
Goal of the mission
The goal of this study was to validate the segmentation of the model, i.e., the grouping of the individuals with similar mobility behaviour patterns.
Methodology
Transamo adopted the following methodology:
entry of data in Access from raw data files,
processing of data and analyses according to various parameters (place of residence, age, reasons for travel, etc.)
presentation of the results to the agent and the customer
Results
Transamo called on its expertise in mobility data analysis to check the relevance of the current segmentation, in view of the new survey data.